"SosteVIDAbilidad (SustainLIFEbility): tricks and remedies for an entrepreneurship with life in the centre" is a whole project aimed to move towards a more inclusive and sustainable culture of entrepreneurship. It is a pioneer project whose main goal is to advance in the balance between an entrepreneur's LIFE and the SUSTAINABILITY of her/his project,that allows self-employment to a be "worth living" life or at least, that does not worsen it.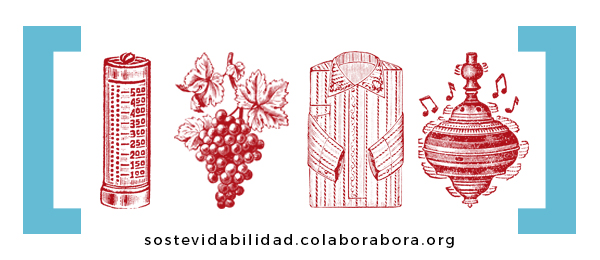 CHALLENGE: Towards a more inclusive and sustainable culture of entrepreneurship
How to combine the sustainability of life and cares with the demand of timetables, availability and flexibility involved in entrepreneurship?
After several years working on training with entrepreneurs we came across with this problem statement and started to look for a solution. We clearly saw that most of these small enterprises are struggling with sustainability not only referring to the business model but also with their lives. We mean: unequal distribution of caring chores that are taken up by entrepreneur people, specially women; reconciliation difficulties; emotions and psychological states (fears, lack of trust…); perpetuation of patriarchal leadership styles and company organisation; expanded imaginary of a "almighty" entrepreneur.
With the purpose of offering a "how to" guide, from ColaBoraBora we submitted a project for designing and editing a guide to the Employment, Social Inclusion and Equality Department of Provincial Council of Bizkaia, which supported and financed its launch.


One of the goals is to display and share the chores and self-care routines that entrepreneurs do every day (individual or collective), especially women, and find suitable solutions.
Concept
And how did we do it? Through the collective edition of a practical easy to handle guide, as a daily work out for entrepreneurs who want to undertake their professional projects without neglecting their lives. With a series of methodological tools for each person or team to diagnose themselves in a unique and exclusive way and design a customised SustainLIFEbility plan.
A KIT of 19 methodological tools classified in 3 chapters: LIVE, CARE AND CHARGE.

(1) A list of Tricks and Remedies DIY proposed by entrepreneur people.
(2) 8 practical cases reference of companies who tell us how they do it.
(3) A situation diagnose where 137 companies have participated.
The guide is mainly destined for people who, individually or collectively, are entrepreneurs or are thinking of becoming one. People interested in developing their own SustainLIFEbility plan and change habits. Also, the pedagogic resources are a useful tool for different agents involved in the guidance, training and job mentoring.

The guide is a free access material (in Spanish) under a Creative Commons license and downloadable from: http://sostevidabilidad.colaborabora.org

The guide aims to boost the self esteem, autonomy and personal and collective empowerment of entrepreneurs to take the initiative in their own lives.
Process
During the project design, being aware of how powerful co-creation is, we prioritized the collaborative aspect of the process. It was carried out in four consecutive stages:
1st – Study and diagnosis of the situation to explore and understand what is happening, what is not and why, through interviews to entrepreneurs and different agents, with 137 different participating companies.
2nd – Co-creation lab where to get started on prototyping the future tools, thanks to the collaboration of 60 people (mainly female entrepreneurs) interested in promoting a sustainable entrepreneurship culture.
3rd – Applied testing and checking of the methodology in 10 small and entrepreneurial companies that suggested changes and gave feedback.
4th – Graphic edition, publication and promotion of the guide.

The guide was presented in several forums with the goal of having an impact on the designing of public policies which attend to the invisible aspects in entrepreneurship (psychological emotions and states, uncertainty of employment, social stigma, etc).