An itinerary of social and collective entrepreneurship to empower women in a vulnerable situation. Juntas Emprendemos (Enterprising together) is a program which trains and accompanies women during the first stages of their entrepreneurial initiatives. It does so by promoting collaboration with each other.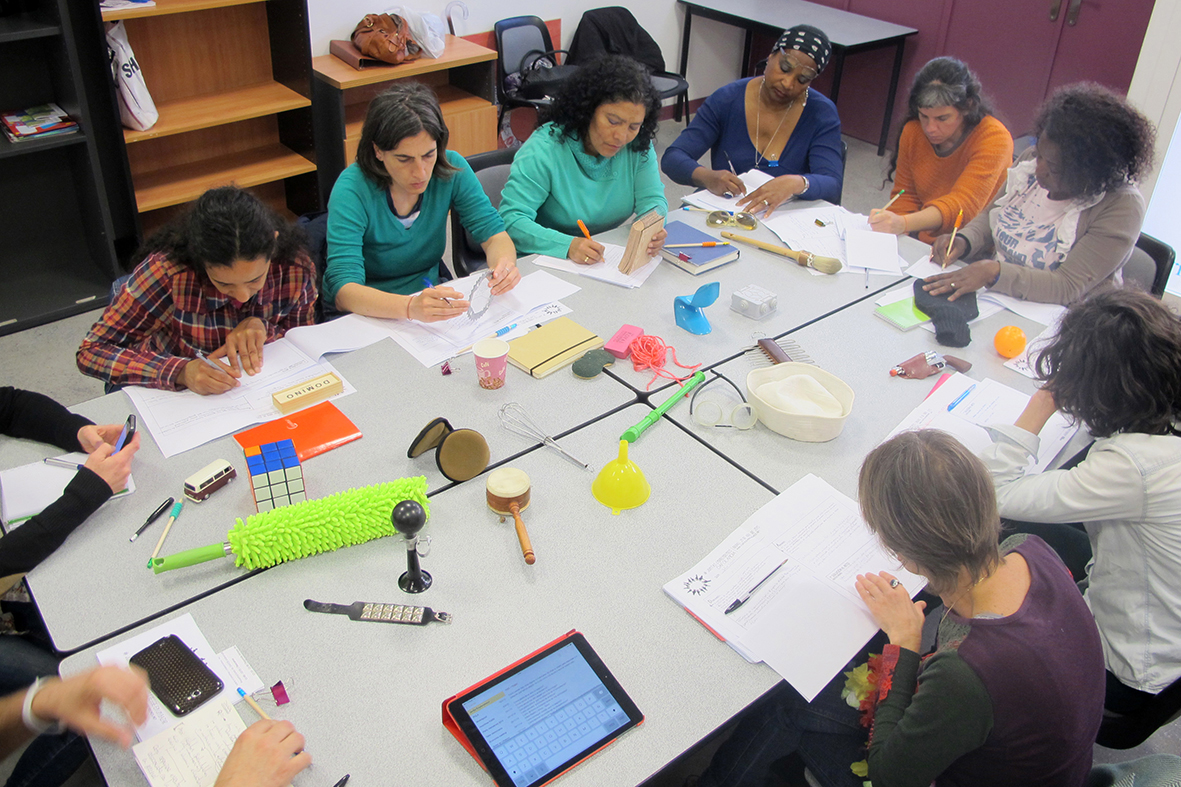 CHALLENGE: Integrating the most feminine needs into the entrepreneurial ecosystem
Despite the male-female proportion attending municipal services that support entrepreneurship being quite balanced, only three out of ten women end up being entrepreneurs, as opposed to seven out of ten men. Key factors such as the predominant patriarchal corporate culture, the unequal distribution of care, the "glass ceiling" or the women-power-leadership conflict, among others, make for an unequal entrepreneurial ecosystem.

With this baseline scenario, a group of entities, ColaBoraBora (Bilbao), LabCoop (Barcelona), Tangente (Madrid) and REAS Aragón (Zaragoza), work with the different regional institutions dealing with equality and employment to design a viable and sustainable pilot programme on training and consulting for women. My role focuses on its methodological design, managing the editions in Bilbao and part of the individual mentoring of people taking part.

Concept
An itinerary formed of integral training as well as practical and dynamic methodologies, that help to develop creativity, collective intelligence and cooperation, recovering and adding new value to participants' own competencies, resources and abilities. Creating "soft" and kind spaces, inclusive and cooperative, facilitating women's entrepreneurial practices.
The process is made of three complementary stages. Stage I – The basics: developing of individual abilities and skills, creativity and divergent thinking, communication, etc. Stage II – The tools: prototyping the concept of business, project's value proposal, management, financing, marketing. Stage III – The development: personalised coaching during the launch, combined with custom-made training and consulting sessions for the project start-up.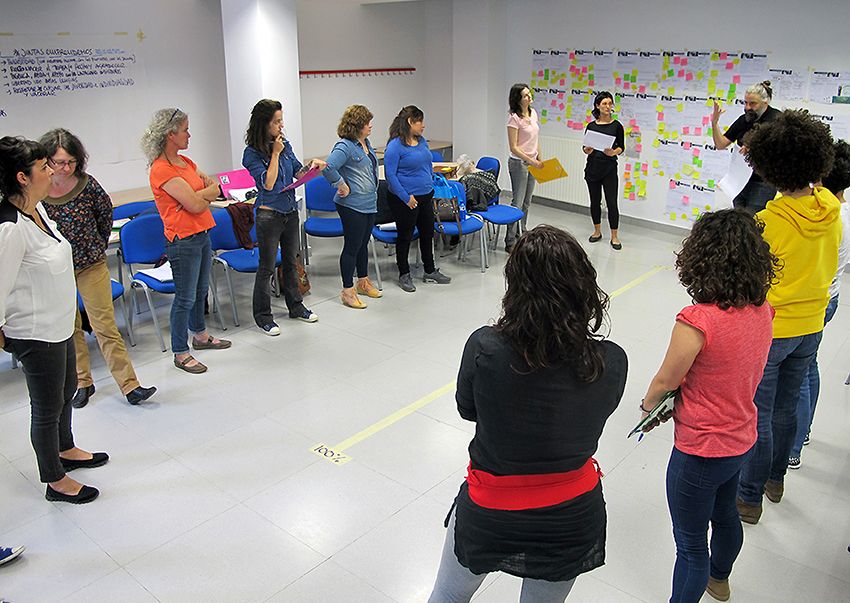 Process
The first stage is a programme's R&D lab designed according to the insights gathered from interviews to entrepreneurial women and experts in equality and social entrepreneurship, as well as from the knowledge and experience of the entities we promote. Each entity adapts the programme to its environment or territory together with the local public partner, with whom the characteristics and resources available are set for the launch and implementation of the programme. The first pilot was carried out in 2015 in four cities (Barcelona, Bilbao, Madrid, Zaragoza). The process was similar in the four places: participants selection, training and consulting, measuring and impact.

Outcome
During 2015 and 2016, two editions of the programme took place in each territory with a total of 300 all-women participants, and approximately 30 skilled trainers. From the production of artisan ceramic without toxic residues, to the manufacturing, distribution and sale of organic handmade cosmetics, all the projects were quite diverse. Juntas Emprendemos focuses strongly on helping to overcome those barriers in the entrepreneurial path; on taking the lead as well as risks. A mindset that women, in general, need to work on more rigorously than men.

"I had been thinking of becoming an entrepreneur for a long time, but I was afraid to take the leap. I needed a push, and Juntas Emprendemos has given it to me. Don't expect a traditional course with theory and business plans… quite the opposite! Juntas Emprendemos is a crash course towards reality through practice, using very enlightening visual tools, in my opinion." Testimony of a participant in Bilbao.

Impact: Prestigious reports, such as "Women with impact" published by ESADE's Institute of Social Innovation and the support of EY Spain and Abertis Foundation, mentioned JuntasEmprendemos as a reference program.